Hyptiotes paradoxus (C. L. Koch, 1834)

Comment: Records of X. paradoxus from Abkhazia probably are misidentified H. flavidus (cf. Kovblyuk et al. 2011: 51), but Wunderlich (2017) resurrected the validity of H. gerhardti.
Record Map: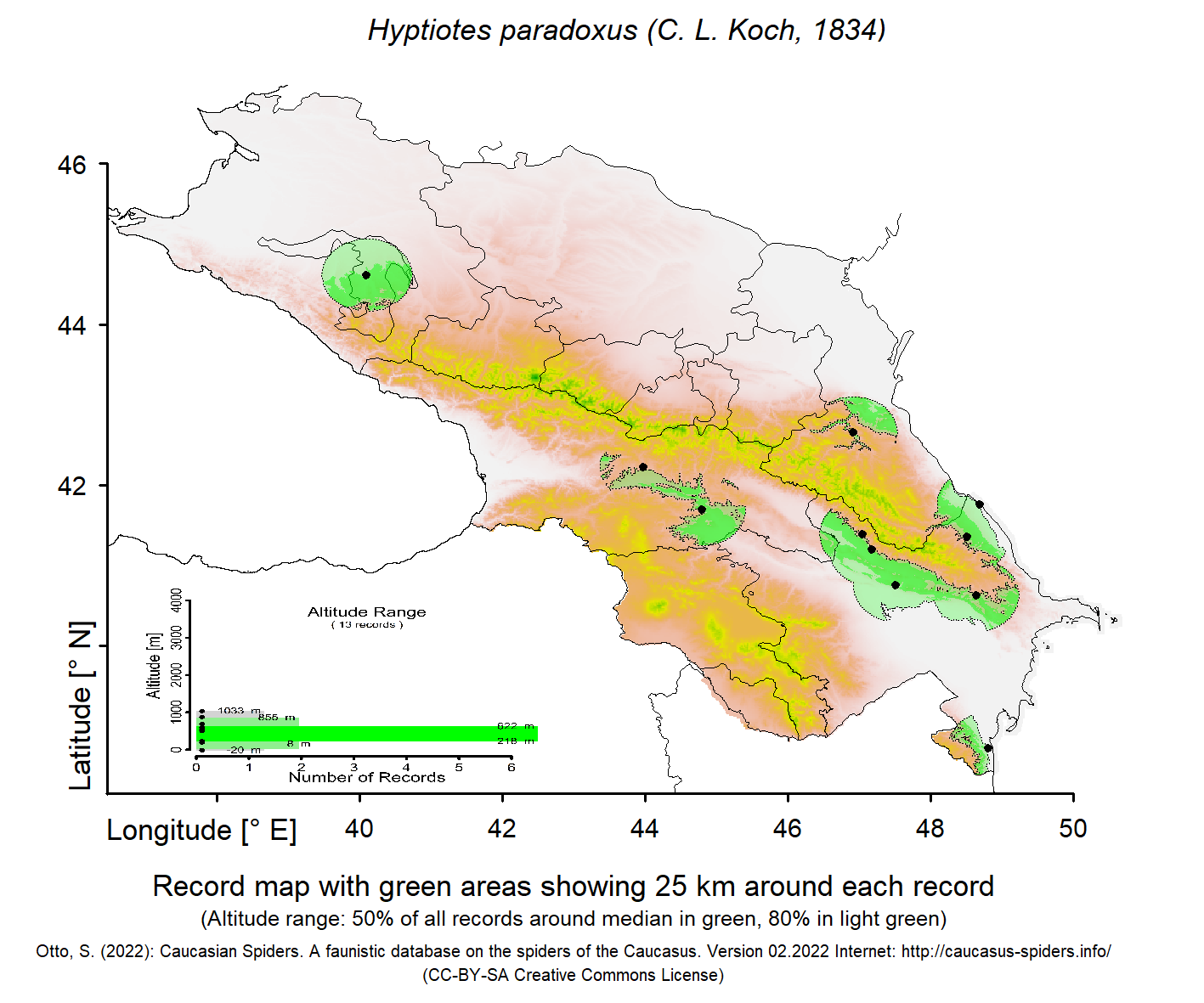 Family: : Uloboridae
Genus: : Hyptiotes

Distribution:
North Caucasus
Georgia
Azerbaijan

Abundance:
common species, 13 record(s)

Determination Link:


Information compiled from the Caucasian Spiders Database (
http://caucasus-spiders.info/
) under the
Open Database License (ODbL)
. Any rights in individual contents of the database are licensed under the
Database Contents License
.