Xysticus kulczynskii Wierzbicki, 1902

Comment: X. kulczynskii can be confused with X. ferrugineus Menge, 1876, cf. Logunov et al. (2002: 99ff.).
Record Map: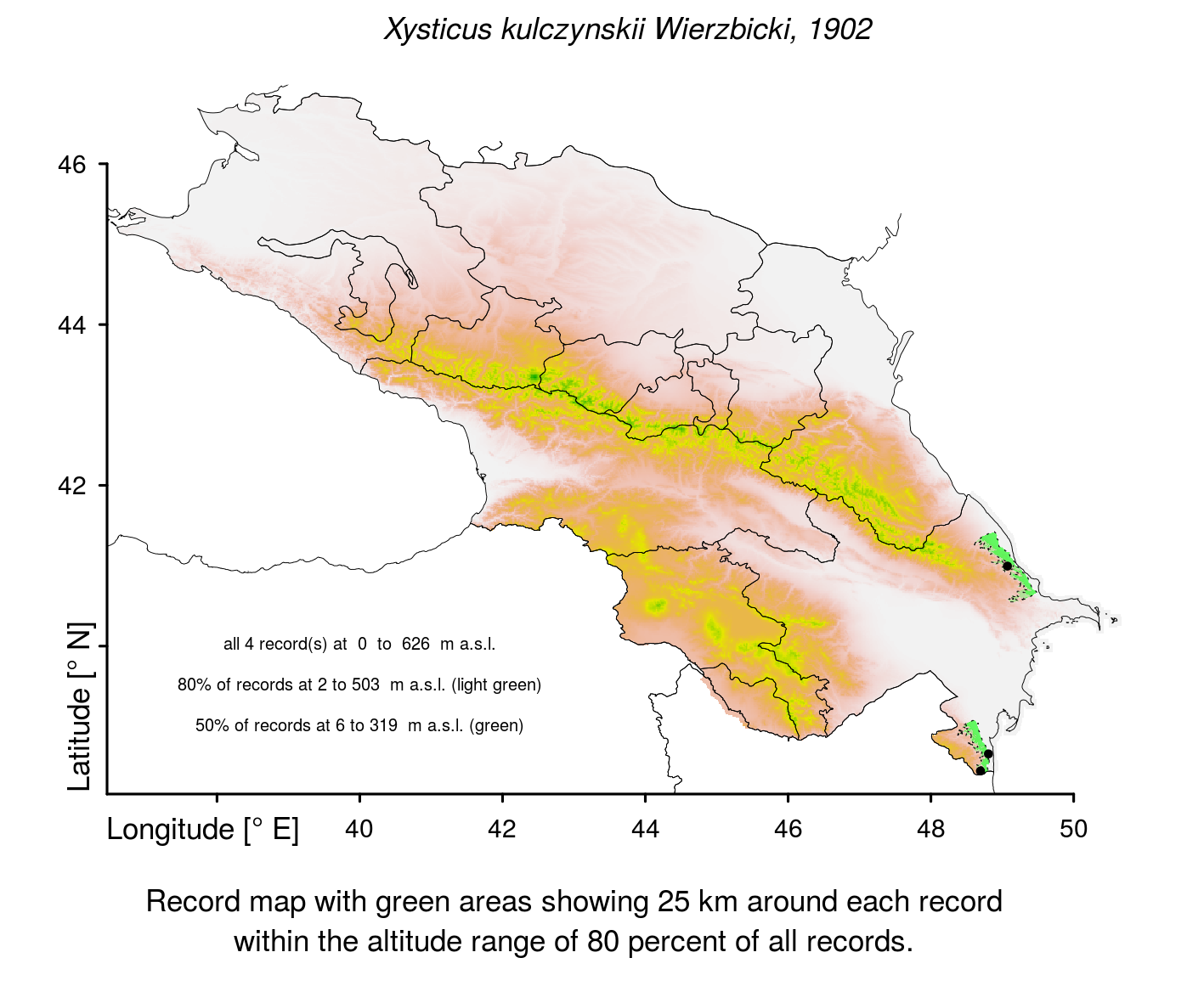 Family: : Thomisidae
Genus: : Xysticus

Distribution:
Azerbaijan

Abundance:
common species, 4 record(s)

Determination Link:


Information compiled from the Caucasian Spiders Database (
http://caucasus-spiders.info/
) under the
Open Database License (ODbL)
. Any rights in individual contents of the database are licensed under the
Database Contents License
.